San Fernando (Zoom): The Power of Myth in Story Telling
November 5, 2022 @ 1:00 pm

-

3:00 pm
November 5th – Vincent Virom Coppola
The Power of Myth in Story Telling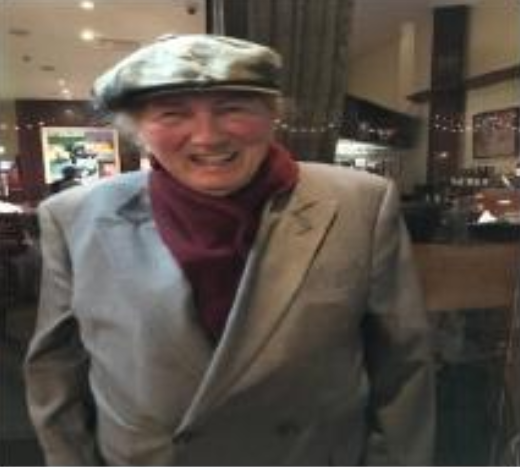 The San Fernando Valley Branch of the California Writers Club is pleased to welcome author, philosopher and lecturer, Vincent Virom Coppola, as the keynote speaker on Saturday, November 5 at 1:00 pm via Zoom, with a presentation titled, "The Power of Myth in Story Telling."
Vincent Virom Coppola lectures at UCLA. As well as studying the classics and English Literature, he has a PhD in philosophy and an MFA in Film and TV. His filmmaking career spans the full spectrum, from concept to composite, working in preproduction, production, and postproduction. Also, he was a script doctor at Paramount and Columbia. Films he has worked on include The Conversation and Godfather II, as well as writing for the TV show, Hotel. He has just finished a screenplay called The Street of Chance. His most recent book is Supermetaphysics, and he is working on a novel.
This in-depth and fascinating presentation will explore the root meaning of the word Myth and see it in light of its power and passion in works of art from the Greeks to the present. Nietzsche said all storytelling must have passion, Dionysius must be present. We will see that is so in flesh and blood, that is the characters or actors who bring the story alive for us. In brief, we shall take in the heart and soul of a story, however that story is told, whether on stage, screen, or on an iPad, and in that truly see the power of Myth.
Please note that all members of the CWC-SFV will receive a Zoom invitation to this presentation. Members of other CWC branches should contact VP/Zoom Monte Swann by noon on November 4th at cwcsfvhost@gmail.com for an invitation. Other guests may purchase single-day admission at www.cwc-sfv.org by noon on November 4th which will be followed by a Zoom invitation. We regret we cannot accommodate late requests.