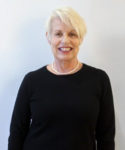 Mary Rakow will present "What a Fabulous Edit Can Do for Your Writing & Publishing" at the Tri-Valley Writers March 19, 2022 meeting. Mary will be doing live edits on selected TVW members' works.
This meeting will be a hybrid meeting. Registrants have the choice to meet in person at the Four Points by Sheraton or online. Mary will be joining us via Zoom.
Whether we are aiming for traditional or self-publication, we all make our writing more beautiful, powerful, and lasting with the help of a superb editor. The world is full of editors and writing coaches. And that's a good thing. We have many choices, as writers. We can hire an editor at any stage of our project, and if he or she is exquisite, we will richly benefit. The reason this is true is that by far the most important quality in an editor is deep listening. Everything else follows from that talent. The best way to improve the art of writing is by finding the deep listener editor.
Mary says, "I do Developmental, Copy, and Proof editing all at the same time. This is highly unusual, I realize. But I do this because it's how I think. It is how I read. And it is how I write. It comes naturally to me to respond on all three levels at once."
Join us on Saturday, March 19, 2022 at 2:00 p.m.
REGISTRATION DETAILS:
There is a two-step RSVP & Payment process:
An Email RSVP is REQUIRED at reservations@trivalleywriters.org by Friday, March 18. (Please specify your attendance preference: i.e. In-Person or Zoom).
Payment is REQUIRED (see below) 
Meeting Cost: $14 CWC Members, $18 non-CWC member, $6 CWC students (ages 14-22 w/school ID), and $10 non-CWC students
Bay Area freelance editor, Mary Rakow, Ph.D. works with clients who are both local and global. She is rigorous and encouraging, insightful and kind. A beloved editor and writing coach, she is constantly on the lookout for new writers—those who are just starting out and those with publications and writing accolades.
A theologian with graduate degrees from Harvard Divinity School and Boston College, Mary writes with deep feeling and a questioning faith. Her latest novel, This Is Why I Came, has been described as "miraculous," a "Blakean tour de force," "rapturously beautiful, tender, complex," receiving outstanding reviews in The Atlantic, Washington Post, Boston Globe, Ploughshare, Commonweal and Christian Century.
Mary's debut novel, The Memory Room, received outstanding reviews and was shortlisted for the Stanford University International Saroyan Prize in Literature, a PEN USA/West Finalist in Fiction, and was listed among the Best Books of the West by The Los Angeles Times.
Please visit www.maryrakow.com and www.thisiswhybook.com.
CONSENT TO BE RECORDED
By registering for this meeting, you acknowledge that the meeting may be recorded. Your consent is implied when you register. You have the option once you're in Zoom to use video or not.
All registrants will receive an email 1-2 days after the event with the timed link to the recording of the meeting. This email is sent via a "bcc" list—to adhere to your privacy. If you do not receive the email, please check your email's spam/junk or promotions folder.
NOTE: Zoom limits our meetings to the first 100 registrations.
Questions? Email Jordan Bernal at president@trivalleywriters.org.