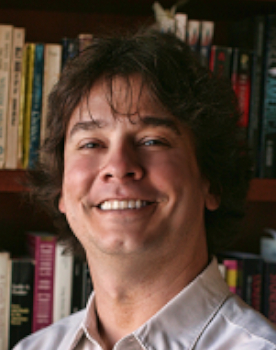 Your odds of successful publication can improve considerably if your novel is conceived as (or has the potential to work as) a series. This is no surprise to anyone who enjoys settling down with a new book in a series they know and love. It's an easy purchase decision that publishers know they can rely on time and again. On August 8th, Ross Browne will guide us through the crafting of the structure and identity of a series.
Series that inspire intense loyalty from readers, the kind that truly moves the meter with book sales, usually have more to offer their reading audiences than the same protagonist(s) from book to book. Ross's Series and Series Identity presentation will explore the advantages of writing in series and look at what can be learned from successful series authors such as John Sandford, Stieg Larsson, Tana French, Nelson DeMille, CJ Box, and Lee Child. While the focus of the discussion will be series that fall in the category of mystery/suspense, the principles will be applicable to novels of just about any genre.
About:
Ross's 28 years of experience as an editor includes scouting talent for a major New York literary agency, developing a popular series of writers workshops, and working closely with hundreds of authors from first draft to final publication, as a developmental and line editor. Since 1998, he has been in charge of editorial operations at The Editorial Department, which offers numerous resources for writers, from book planning to publishing support. He lives with his wife and son in Tucson, Arizona, and enjoys playing golf and watching baseball.
When: Monday,  August 8th at 7pm
Where: Zoom – Please pay by August  7th to ensure you receive the Zoom link.
After payment is received, a ZOOM link will be emailed to you 15min PRIOR to the meeting. If you don't receive it, contact pr@southpaywriters.com
Cost:
$5 Members
$10 Non-Members
Pay via Check or PayPal
If you choose to send a check, allow a week for it to arrive. Make a check out to:
CWC-SOUTH BAY WRITERS
PO BOX 3254
SANTA CLARA, CA 95055
(PayPal will let you use a non-PayPal card. On the PayPal screen, scroll down for the button:
"Pay with Debit or Credit Card" to use your card of choice.)