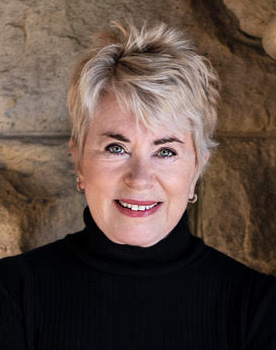 Sometimes the project chooses you!
"How did I get here?" Geri Spieler asked herself as she reminisced about her writer's journey. "I never wanted to write books, and especially a book about Sara Jane Moore, the middle-aged mother and doctor's wife who shot at President Ford and missed his head by six inches." Yet, that was only the beginning of what the author of Taking Aim at the President accomplished. Her gripping narrative drew considerable attention beyond the book publishing world. During our January 10th meeting, Geri will share how she not only landed an agent, but also positioned herself to be discovered by two Hollywood screenwriters who aim to adapt her book into a feature film or limited series.
About:  Geri Spieler is an author, a journalist and an investigative reporter. She has written for the Los Angeles Times, San Francisco Chronicle, Forbes, Huffington Post, and TruthDig, an award-winning investigative reporting website.
Her creative nonfiction book Taking Aim at the President: The Remarkable Story of the Woman Who Shot at Gerald Ford (Macmillan/St. Martin's Press) has been optioned for a feature film. Her new book of historical fiction, Regina of Warsaw, is based on the life of her grandmother, who escaped Russian pogroms at the turn of the century.
Geri is the president of the California Writers Club San Francisco Peninsula branch, winner of the Louise Boggess award, and member of the Society of Professional Journalists, the Authors Guild, the Women's National Book Association, the Internet Society, and the Book Critics Circle. your writer's voice.
When: Tuesday, January 11th at 7pm
Where: Zoom – Members will be receiving an email with the Zoom invite
Become a South Bay Writers Member here
If you aren't on our event email list yet,  you can get a zoom meeting invite by contacting Tatyana Grinenko (pr@southbaywriters.com) who will add your email to the South Bay Writers publicity and Constant Contact list.