San Fernando (Zoom): The First Drafts Club
January 7 @ 1:00 pm

-

3:00 pm
January 7th – Angie Chatman
The First Drafts Club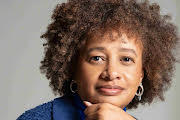 The San Fernando Valley Branch of the California Writers Club is pleased to
welcome freelance writer, editor and story teller, Angie Chapman as the keynote speaker on Saturday, January 7 at 1:00 pm via Zoom, with a presentation titled "The First Drafts Club".
Angie Chatman is a Pushcart prize nominated writer and a WEBBY award winning storyteller. Her short stories and essays have appeared on the Brevity blog, TaintTaintTaint Magazine, Literary Landscapes, The Rumpus, Pangyrus, Blood Orange Review, Hippocampus Magazine, fwriction:review, and elsewhere. She's told on the stages of The Moth Radio Hour, World Channel's Stories from the Stage, and Story Collider. A native Chicagoan, Angie now resides in Boston with her family and rescue dog, Lizzie.
During the presentation, Angie will discuss that, as with any product, your story needs beta testing. Having a critique group is necessary to iron out any wrinkles in your text. It's called the First Drafts Club and you must be careful who you allow to join. Angie Chatman will discuss the criteria to use so that you can get help to polish your piece for publication.
Please visit www.angiecwriter.com for more information on this popular speaker.
Please note that all members of the CWC-SFV will receive a Zoom invitation to this presentation. Members of other CWC branches and guests should contact
President and Zoom host Karen Gorback by noon on January 6 at
karen.gorback@gmail.com for an invitation. We regret we cannot accommodate late requests.