San Fernando Valley (Zoom): The Power of the Pen: Short Stories and Beyond
October 1, 2022 @ 1:00 pm

-

3:00 pm
The Power of the Pen: Short Stories and Beyond
with Beverly Olevin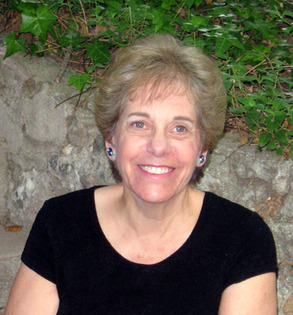 The San Fernando Valley Branch of the California Writers Club is pleased to welcome author, playwright, memoirist, and director, Beverly Olevin, as the keynote speaker on Saturday, October 1 at 1:00 pm via Zoom, with a presentation titled, "The Power of the Pen: Short Stories and Beyond."
Beverly Olevin is the author of several novels including "The Good Side of Bad" which won the Kirkus Award for Best Fiction. It has been adapted into a feature film for release later this year. Her short stories have been published in literary magazines across the country including The Gypsy Moon, which was featured in Ms. Magazine. Many of her plays have been produced, including Soundings which was a Los Angeles Times critics pick.
Beverly was Artist-in-Residence"for UCLA Osher's Lifelong Learning Institute. She teaches courses in Writing and Theatre at UCLA, The University of Washington and at Cal State Channel Islands. She also directed the award-winning The Manor at Greystone Mansion, which has been running for eighteen years. Beverly was honored as "Distinguished Instructor" by UCLA Extension to recognize her "exemplary teaching and excellence that foster learning and discovery among her students."
Her non-fiction publications have sold over four million copies worldwide. Her background also includes work as an Associate Director with the California State Universities and as an Academic Director in Oxford, England. She has an undergraduate degree from UCLA and an MFA from Trinity University. She lives in Los Angeles and the Channel Islands with her husband Marc and her dog Mija.
Beverly tell us that Short Fiction is a unique genre with its own pleasures and challenges. Many famous writers have penned unforgettable short stories. Her presentation will explore what makes a short story great and also look at bringing a memoir to life. She is hoping to you will be inspired to go to your computer, or pick up a pen, and craft your own tale.
Please note that all members of the CWC-SFV will receive a Zoom invitation to this presentation. Members of other CWC branches should contact VP/Zoom host Monte Swann by noon on September 30 at cwcsfvhost@gmail.com for an
invitation. Other guests may purchase single-day admission at www.cwc-sfv.org by noon on September 30 which will be followed by a Zoom invitation. We regret we cannot accommodate late requests.