Note: This meeting will be on Zoom only due to an increase in the transmission rate of Covid-19 (omicron).
See below for Reservation & Payment details*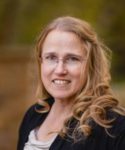 Sandra Tayler will present "Structuring Your Life to Support Creativity" at the Tri-Valley Writers February 19, 2022 meeting.
Life is complicated and often those complications don't leave space for the creative work (or hobby) that we want to have in our lives. Sandra discusses why that happens and how to shift your life so that there is space for creativity to flourish inside it. Join Sandra for an interactive class that begins with a lecture and ends with a Q&A  to help attendees decide on concrete steps they can take to make more space in their lives for the creative things they want to do.
Join us on Saturday, February 19, 2022 at 2:00 p.m. via Zoom.
REGISTRATION DETAILS:
There is a two-step RSVP & Payment process:
An Email RSVP is REQUIRED at reservations@trivalleywriters.org by Friday, February 18. (Without your email, we can't send the Zoom invitation to you).
Payment is REQUIRED (see below) 
Meeting Cost: $14 CWC Members, $18 non-CWC member, $6 CWC students (ages 14-22 w/school ID), and $10 non-CWC students
NOTE: Due to time constraints in preparation for the event, RSVP and inquiry emails sent after the deadline—especially on the day of the event—will NOT be answered.
Sandra Tayler is a writer of essays, picture books, speculative fiction, middle grade fiction, newsletters, and blog entries. She also teaches online classes and does consulting for small creator-owned businesses from her Zoom corner. Her day job is being the editor, publisher, and business manager for the Schlock Mercenarycomic strip. Sandra can be found online at sandratayler.com, onecobble.com, or on twitter @SandraTayler. When not engaged in any of the previously mentioned creative work, Sandra spends time fixing up her house, gardening, and dissecting the creative choices made in TV shows with her cartoonist husband, Howard Tayler. She also seems to have acquired three cats, which wasn't in the plan at all.
CONSENT TO BE RECORDED
By registering for this meeting, you acknowledge that the meeting may be recorded. Your consent is implied when you register. You have the option once you're in Zoom to use video or not.
All registrants will receive an email 1-2 days after the event with the timed link to the recording of the meeting. This email is sent via a "bcc" list—to adhere to your privacy. If you do not receive the email, please check your email's spam/junk or promotions folder.
NOTE: Zoom limits our meetings to the first 100 registrations.
Questions? Email Jordan Bernal at president@trivalleywriters.org.