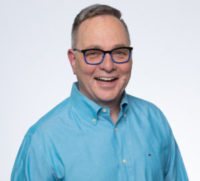 Kevin Fisher-Paulson will present "The Fourth Column" at the Tri-Valley Writers Saturday, September 17, 2022 meeting. Every writer has one column in them. The trick is to be the kind of writer who has one column in them every week.
Kevin will discuss the craft of writing from the perspective of purpose and structure. Specifically, the process of writing a weekly column for a major newspaper, like the San Francisco Chronicle. His unique brand of column is the one-week memoir, warts and all. Writing is a search for meaning, and Kevin talks about how the different forms represent different means of exploring experience. He includes choices—not habits—that usher the individual through the creative door.
In his weekly column, Kevin grapples with great issues but knows that the narrative must be satisfied in 750 words. As the reputation of this column grew, he became aware of consistency, fresh perspective, and the assertive reader.