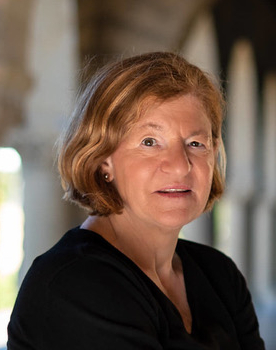 Craft, Commitment. Community. Confidence. Winning writers draw upon all four. Praised as "the clearest roadmap to success," the four Cs system has yielded spectacular results for CEOs and doctors, college professors and MFAs, playwrights, and poets. For over ten years, Joan Gelfand has presented the four Cs at conferences and book festivals, libraries and college lecture halls, igniting enthusiasm within writers from all walks of life
From the first draft to a marketable piece, the four Cs system explores the writer's inner and outer worlds, making the argument for community as a key element to becoming a winning writer. Advice on building a fan base is followed by "Confidence," a frank exploration of the blocks that keep manuscripts locked in the drawer. With a splash of humor, a dose of empathy, and real-world anecdotes, the four Cs system will inspire and encourage writers at any stage of their career. At our May Zoom meeting, Joan will share the actionable aspects of the system with us.
About:
Joan Gelfand's reviews, stories, and poetry have appeared in over 100 national and international literary journals and magazines including Tattle, Prairie Schooner, Kalliope, California Quarterly, the Toronto Review, Marsh Hawk Review and Levure Litteraire. Joan has been a featured reader at numerous venues in the United States and Mexico, including Bowery Poetry Club, the Southern Festival of Books, The Public Library of New York, and Litquake. She is the Development Chair of the. Women's National Book Association, a member of the National Book Critics Circle, and a juror for the Northern California Book Awards. Joan blogs for the Huffington Post and coaches writers.
When: Monday,  May 9th at 7pm
Where: Zoom – Please pay by May 8th to ensure you receive the Zoom link.
After payment is received, a ZOOM link will be emailed to you 15min PRIOR to the meeting. If you don't receive it, contact pr@southpaywriters.com
Cost:
$5 Members
$10 Non-Members
Pay via Check or PayPal
If you choose to send a check, allow a week for it to arrive. Make a check out to:
CWC-SOUTH BAY WRITERS
PO BOX 3254
SANTA CLARA, CA 95055
(PayPal will let you use a non-PayPal card. On the PayPal screen, scroll down for the button:
"Pay with Debit or Credit Card" to use your card of choice.)