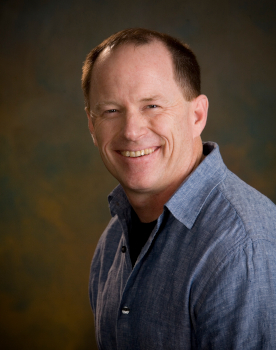 Prior to the mid-twentieth century, fantasy had been viewed as the domain of children, not adults. J.R.R. Tolkien's The Lord of the Rings forever transformed public perception. For the first time, fantasy could be considered serious literature, its masterworks on par with the classics of any other genre. In recent decades, fantasy has surged in popularity, providing ample blockbuster material for Hollywood. But what specifically makes fantasy stand out? And how can you incorporate its many treasures into your own writing, regardless of your chosen genre?
In our meeting on March 14, Eric Witchey will walk us through the magic of the fantastic.
Eric Witchey has sold over 100 short stories and several novels. His short fiction has appeared in numerous print and online anthologies and magazines, such as Polyphony, The Best New Writing 2012, Low Port, Short Story America, Realms of Fantasy, Space Squid, Fortean Bureau, Thug Lit, ClarkesWorld, Jim Baen's Universe, and Writers of the Future. Overall, his fiction covers at least ten genres and has been published on five continents.
Eric's articles on writing have appeared in The Writer, Writer's Digest, and other print and online magazines. He has won recognition and awards from New Century Writers, Writer's Digest, Writers of the Future, Ralan.com's Clincher Contest, Ralan.com's Grabber Contest, The Ralph Williams Memorial Award, and the Eric Hoffer Prose Award Program.
When: Monday, March 14th at 7pm
Where: Zoom – After making payment over PayPal you will receive an email with the Zoom invite. Please pay by March 13th to ensure you receive the Zoom link.
Cost:
$5 Members
$10 Non-Members
Pay via Check or PayPal
SPECIAL SAVINGS
Pay for all of 2022 in advance and save!
Members: $40 for 9 meetings using PayPal, $35 for 9 meetings mailing a check.
Nonmembers: $80 for 9 meetings using PayPal, or, $70 for 9 meetings mailing a check.
If you choose to send a check, allow a week for it to arrive. Make a check out to:
CWC-SOUTH BAY WRITERS
PO BOX 3254
SANTA CLARA, CA 95055
After payment is received, a ZOOM link will be emailed to you PRIOR to the meeting. If you don't receive it, contact pr@southpaywriters.com
(PayPal will let you use a non-PayPal card. On the PayPal screen, scroll down for the button:
"Pay with Debit or Credit Card" to use your card of choice.)