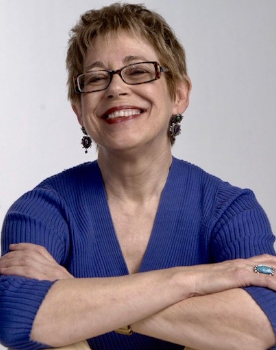 Memoir writers struggle with two things: how much truth to tell and how to structure their story. We'll tackle both of these issues as we look at the art—and heart—of writing a memoir. This month's speaker, Linda Joy Myers, will discuss balancing the need to write our truth with the questions that come up about exposure and worry about what the family will say. Learn how to develop the all-important structure of your memoir, from how to begin sorting through memories to writing scenes. The secret to writing a great memoir is weaving reflection into your scenes so the reader feels what you experienced.
About:
Linda Joy Myers, founder of the National Association of Memoir Writers, is the author of award-winning memoirs Don't Call Me Mother and Song of the Plains, and two books on craft The Power of Memoir, & Journey of Memoir. She co-authored Breaking Ground on Your Memoir and Magic of Memoir& co-teaches Write Your Memoir in Six Months with Brooke Warner. A memoir coach for 30 years, she helps memoir writers find their voice and get their story into the world. Linda has just ventured into novel writing land, and her first novel, The Forger of Marseille, a WWII historical fiction novel, will be published by She Writes Press in May 2023. Join us for an inspiring evening!
When: Monday,  June 13 th at 7pm
Where: Zoom – Please pay by Jun 12th to ensure you receive the Zoom link.
After payment is received, a ZOOM link will be emailed to you 15min PRIOR to the meeting. If you don't receive it, contact pr@southpaywriters.com
Cost:
$5 Members
$10 Non-Members
Pay via Check or PayPal
If you choose to send a check, allow a week for it to arrive. Make a check out to:
CWC-SOUTH BAY WRITERS
PO BOX 3254
SANTA CLARA, CA 95055
(PayPal will let you use a non-PayPal card. On the PayPal screen, scroll down for the button:
"Pay with Debit or Credit Card" to use your card of choice.)
Become a South Bay Writers Member here
If you aren't on our event email list yet,  you can get a zoom meeting invite by contacting Tatyana Grinenko (pr@southbaywriters.com) who will add your email to the South Bay Writers publicity and Constant Contact list.