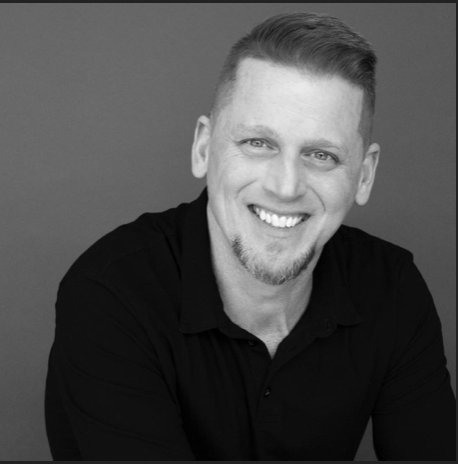 A short story is the epitome of literary economy. Less is more. Edgar Allen Poe once wrote, "A short story must have a single mood and every sentence must build towards it." No room for fluff or filler. Just pure narrative propulsion that packs a punch. Neil Gaiman has observed, "A short story is the ultimate close-up magic trick – a couple of thousand words to take you around the universe or break your heart." The recently released Hollywood film The Black Phone was adapted from a short story. So were many other cinematic classics. In light of today's shrinking attention spans, the short story is an especially compelling option to land a distracted reader's attention. During our meeting on September 12, Brent van Staalduinen will guide us through the process of crafting an unforgettable short story that will win a writing contest and/or be accepted by a journal.
About:
Brent is an award-winning novelist and short story writer from Ontario, Canada, and the author of the novels Boy, Nothing But Life, Saints, and Unexpected, as well as the short story collection Cut Road. His short stories have appeared in Hamilton Magazine, The Bristol Short Story Prize Anthology, The Prairie Journal, The New Guard Literary Review, The Nottingham Review, and many other literary publications. He has been awarded the Kerry Schooley Book Award, the Bristol Short Story Prize, the Lush Triumphant Literary Award, the Fiddlehead Best Short Story Award, The Writer Magazine's "Our Darkest Hour" Prize, and several other honors. He is also a certified educator with more than a decade of teaching experience, and has helped many other writers tell their stories. His literary thriller Unthinkable will be published in the fall of 2023.
When: Monday,  Sept 12th at 7pm
Where: Zoom – Please pay by Sept 10th to ensure you receive the Zoom link.
After payment is received, a ZOOM link will be emailed to you at least 1 day PRIOR to the meeting.
If you don't receive it at least 1 day before the event, contact pr@southpaywriters.com
Cost:
$5 Members
$10 Non-Members
Pay via Check or PayPal
If you choose to send a check, allow a week for it to arrive. Make a check out to:
CWC-SOUTH BAY WRITERS
PO BOX 3254
SANTA CLARA, CA 95055
(PayPal will let you use a non-PayPal card. On the PayPal screen, scroll down for the button:
"Pay with Debit or Credit Card" to use your card of choice.)