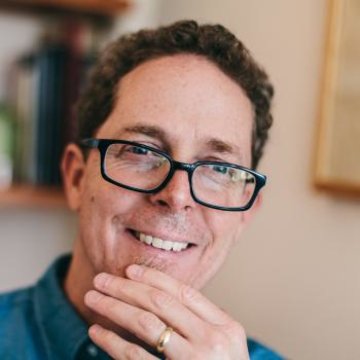 Many of our literary classics were in fact written as genre fiction for the masses. Examples include Bram Stoker's Dracula (horror), H.G. Wells's The Time Machine (science fiction), J.R.R. Tolkien's The Lord of the Rings (fantasy), and Aldous Huxley's Brave New World (utopia/dystopia). How have these beloved books endured over time? Their careful character development is as meticulous as their vaunted world-building. Their rich descriptions and backstories stimulate a reader's imagination without being so overbearing as to suffocate the narrative flow. And in settings so unfamiliar and fantastical, they contain stirring moments that strike a chord within a reader's mind, heart, and soul. During our meeting on April 8, Stanford University lecturer Keith Ekiss will teach us how to subtly infuse imaginative realms with human authenticity, conjuring useful lessons for writers of any genre.
Keith will reveal the elements that make up a compelling literary universe. How can a story that challenges the boundaries of reality have contemporary social significance? Drawing on contemporary and historical texts, including magical realism, ghost stories and other horror tales, robots and artificial intelligence, and utopias and dystopias, Keith will help us understand the tradition of writing that boldly goes beyond realism. Focusing on the writer's craft, we'll explore the challenges unique to fantastical literature, including narrative authenticity, believable characterization, world-building, and human relevance. Reading as writers, we'll examine the expectations of genre as we discover innovative ways to craft compelling stories and poems.
About:
Keith Ekiss is a lecturer in the Department of English at Stanford University. He was a Stegner Fellow at Stanford from 2005-2007. Keith is the author of Pima Road Notebook (New Issues Poetry & Prose, 2010). As a translator, his books include The Fire's Journey (Tavern Books, 2019), an epic poem by the Costa Rican writer Eunice Odio in four volumes, and Territory of Dawn: The Selected Poems of Eunice Odio (The Bitter Oleander Press, 2016). He also translated March 10, NY (Abstracta Ediciones, 2014) by Mexican poet Jeannette Clariond. Ekiss's creative non-fiction has been anthologized in Permanent Vacation: Living and Working in Our National Parks (Bona Fide Books, 2011). He is the recipient of fellowships, scholarships, and residencies from the Bread Loaf Writers' Conference, The Community of Writers, Santa Fe Art Institute, Millay Colony for the Arts, and the Petrified Forest National Park.
When: Saturday,  April 8th at 10AM
Where: Headen-Inman House Museum
1509 Warburton Ave. Santa Clara
Continental Breakfast Included
MEMBERS $10
NONMEMBER $15