San Fernando (Zoom): The Genre of You
March 5, 2022 @ 1:00 pm

-

3:00 pm
March 5th – Jonathan Maberry
The Genre of You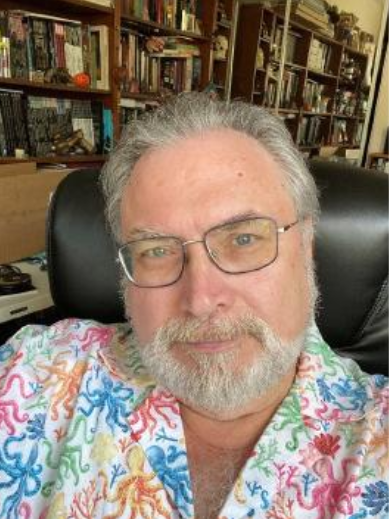 The San Fernando Valley Branch of the California Writers Club is pleased to welcome bestselling author Jonathan Maberry as the keynote speaker on Saturday, March 5 at 1:00 pm via Zoom, with a presentation titled "The Genre of You." If you also enjoy writing in multiple genres or have considered branching out, you don't want to miss this special presentation.
Maberry is a New York Times bestselling author, 5-time Bram Stoker Award-winner, 3-time Scribe Award winner, Inkpot Award winner, and comic book writer. His vampire apocalypse book series, V-WARS, was a Netflix original series. He writes in multiple genres including suspense, thriller, horror, science fiction, fantasy, and action — for adults, teens and middle grade.
His novels include the Joe Ledger thriller series, Bewilderness, Ink, Glimpse,the Pine Deep Trilogy, the Rot & Ruin series, the Dead of Night series, Mars One, Ghostwalkers: A Deadlands Novel, Kagen the Damned, and many others, including his first epic fantasy, Kagen the Damned. He is the editor many anthologies including The X-Files, Aliens: Bug Hunt, Don't Turn Out the Lights, Aliens vs Predator: Ultimate Prey, Hardboiled Horror, Nights of the Living Dead (co-edited
with George A. Romero), and others. His comics include Black Panther: DoomWar, Captain America, Pandemica, Highway to Hell, The Punisher and Bad Blood.
Mayberry is the president of the International Association of Media Tie-in Writers, and the editor of Weird Tales Magazine. His workshop, THE GENRE OF YOU, will draw on his experiences in writing in multiple genres as well as writing material that blurs genre distinctions. This embracing of cross-genre and multi-genre writing has been the foundation for a lucrative and satisfying career as a professional storyteller –and it's a process any serious writer can follow. Visit him online at www.jonathanmaberry.com
Please note that all members of the CWC-SFV will receive a Zoom invitation to this presentation. Members of other CWC branches should contact VP/Zoom host Monte Swann by noon on March 4 at cwcsfvhost@gmail.com for an invitation. Other guests may purchase single-day admission at www.cwc-sfv.org by noon on March 4 which will be followed by a Zoom invitation. Click the link below to purchase admission. We regret that we cannot accommodate late requests.